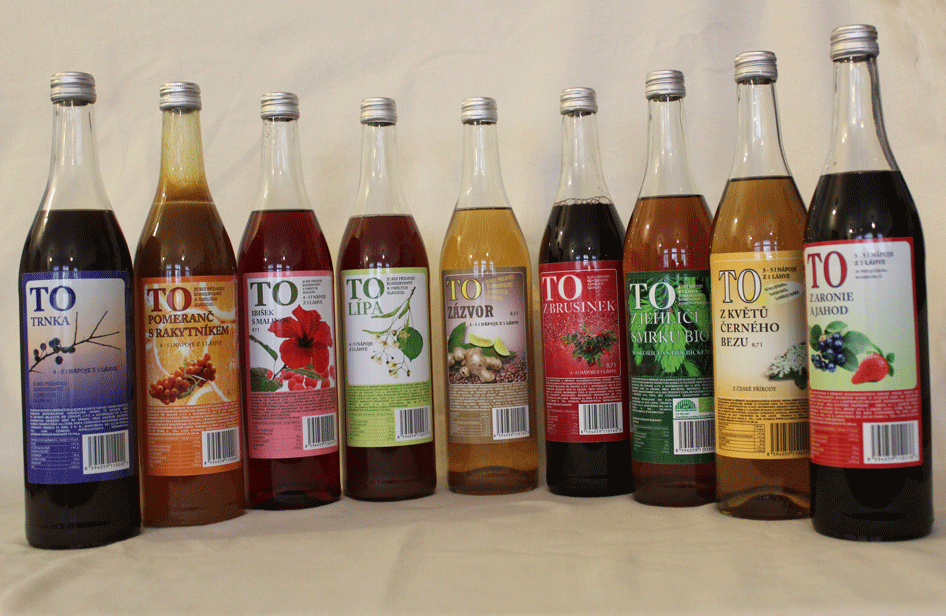 Herbal and fruit syrups or beverage concentrates packed in 0,7 l (or 0,33 l) glass bottles made in our production under our brand are mostly all available at our company's headquarters here near the center of Prague (please, see our address ev. on a map and other contact details at https://sirupy.eu/contacts/).
Syrup flavors currently in stock are:
Orange with sea-buckthorn
Ginger (in 2 versions: milder and more spicy)
Elderflower
Mint
Linden
Blackthorn (Sloe)
Hibiscus with raspberry
Cranberry
Strawberry with aronia
Rooibos
Spruce needles
Please, contact us via the contact form below or otherwise for more information or orders.